ProWine Shanghai 2021: High Demand Meeting Point of Chinese Wine Market
As the leading wine and spirits trade fair in Chinese mainland, ProWine Shanghai 2021 came to a successful conclusion on November 11, 2021. Given the current COVID-19 pandemic situation, it is undoubtedly inspiring that ProWine Shanghai 2021, the industry trendsetter, took place as scheduled.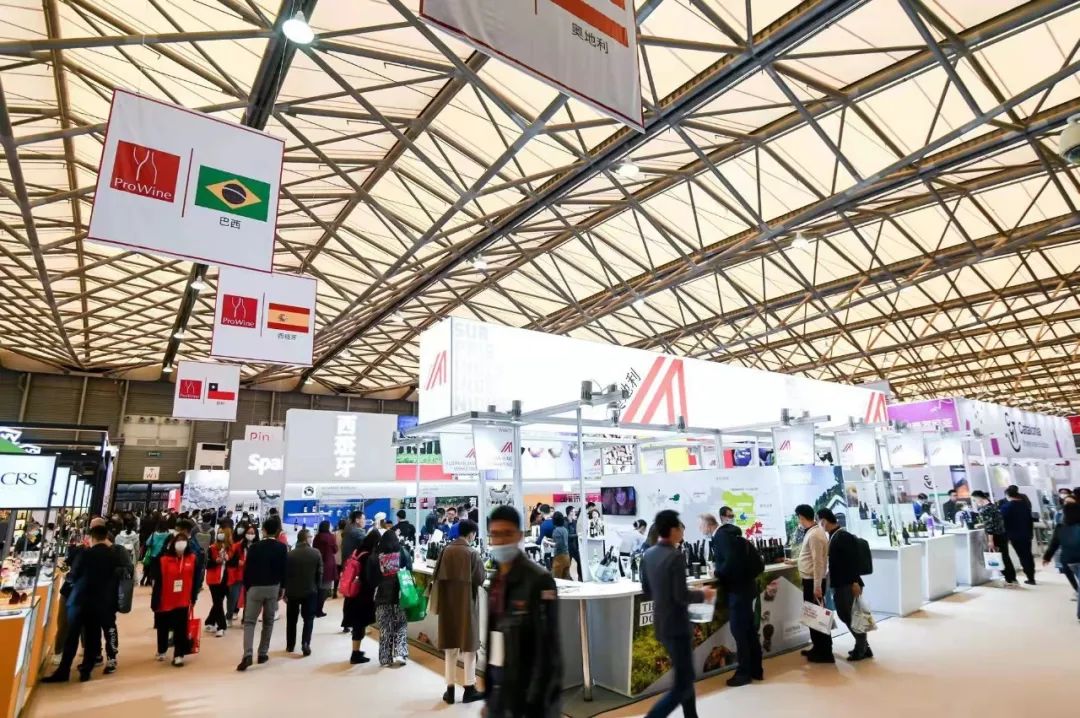 With strict safeguard procedures, the organizer's strict hygiene and safety rules, and the care and support from the industry, ProWine Shanghai 2021 attracted a total of more than 450 exhibitors from 19 countries and regions. Boutique wineries and premium wine producers from all over the world were present at the trade fair to get in contact with local importers, distributors and on trade customers.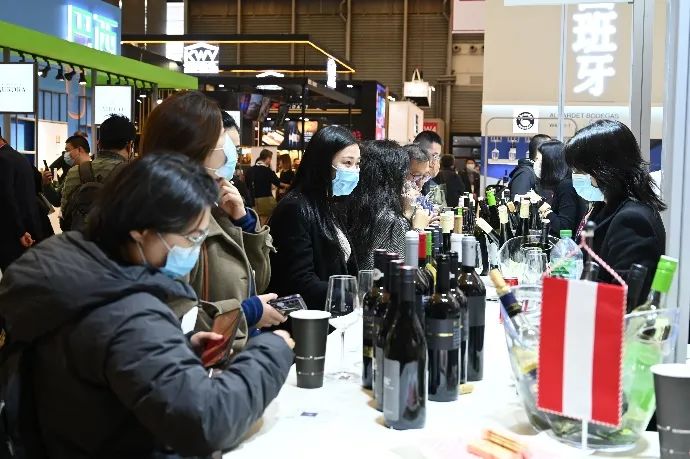 A total of 15,058 trade visitors attended the 3-day event over the previous edition. In addition to visitors from Shanghai, many also came from Hainan, Guangdong, Fujian, Hubei, and Tianjin provinces.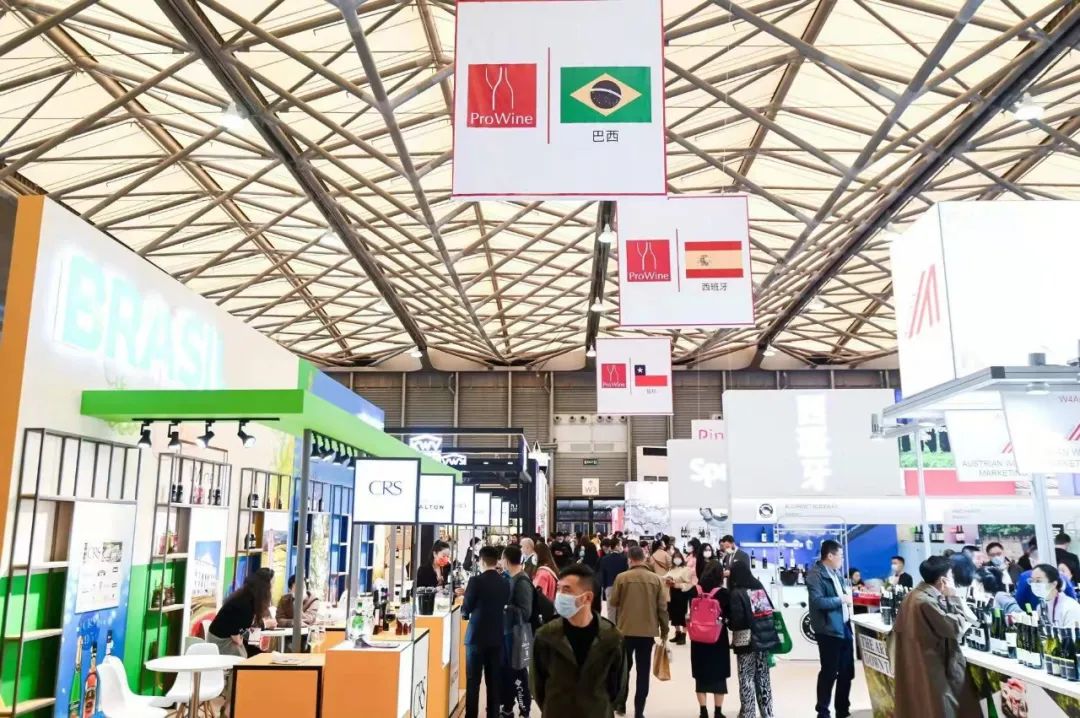 ProWine Shanghai implements strict rules on COVID-19
All exhibitors, visitors and staffs must present a negative PCR test report within 48 hours and showed green "Travel Code" and "Health Code" before entering, so as to follow regular pandemic prevention and control rules.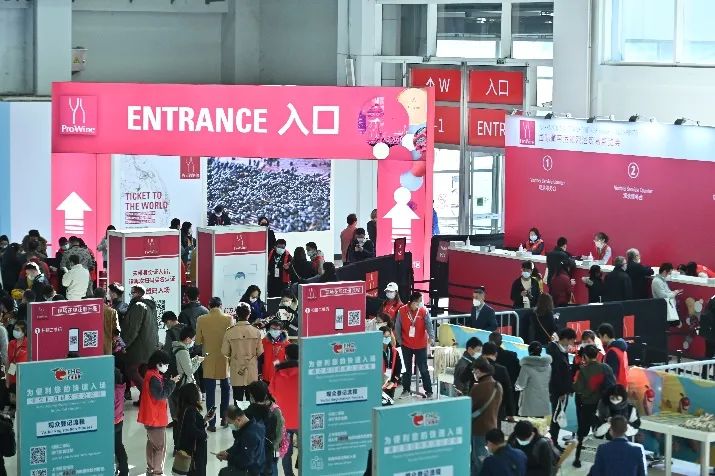 Mr. Michael Degen, Executive Director at Messe Düsseldorf said: "Hosting ProWine Shanghai 2021 as scheduled despite the ongoing COVID-19 complication fully underlines the strategic and international role of ProWine Shanghai. The Chinese wine and spirits market remains strong and develops well. We believe that the next edition of ProWine Shanghai will be even more promising and impressive. "
Ian Roberts, Vice President Asia at Informa Markets said: "Despite the strict Covid measures ProWine Shanghai still attracted 15,058 visitors. By holding ProWine Shanghai with China's leading food and hospitality show, FHC, we are able to bring together all the major food and drink importers and distributors at the same time."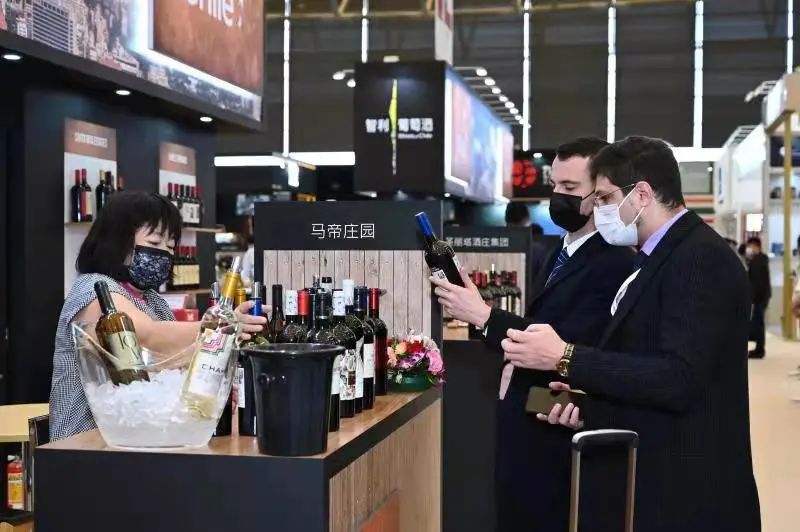 Highlights and exciting programs make the industry event worthy of its name
● Overseas exhibitors remain confident with greater participation

California Wine Institute pavilion organized the largest in nine years, and nearly 20% larger than in 2020. Besides 19 wineries and vintners with on-site present, 45 boutique wines from 10 wineries were on display with tasting sessions. Mr. Christopher Beros, Asia Pacific Director of Wine Institute of California, explained: "California Wine Institute has always attached great importance to the market on the Chinese mainland. This year, we organized a much larger pavilion at ProWine Shanghai than ever before. The wineries brought along many new quality products, and had productive exchanges with many potential importers and distributors, making the event a significant success for all participants. "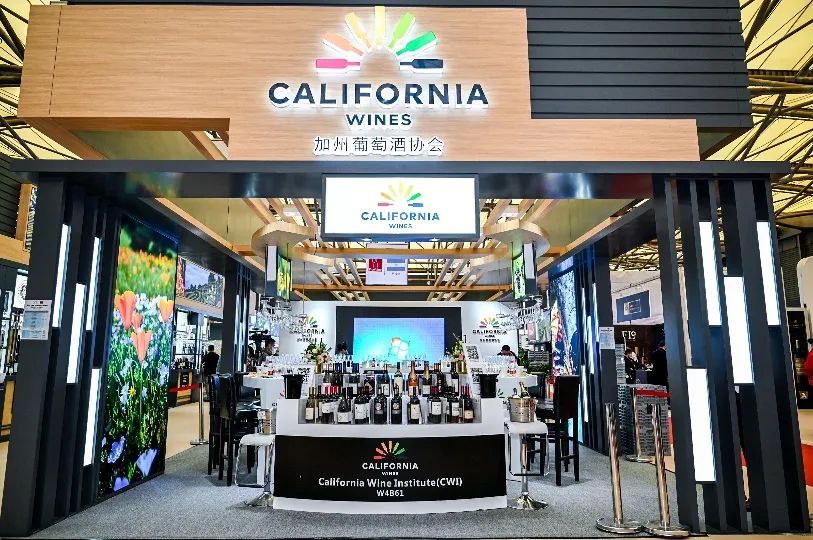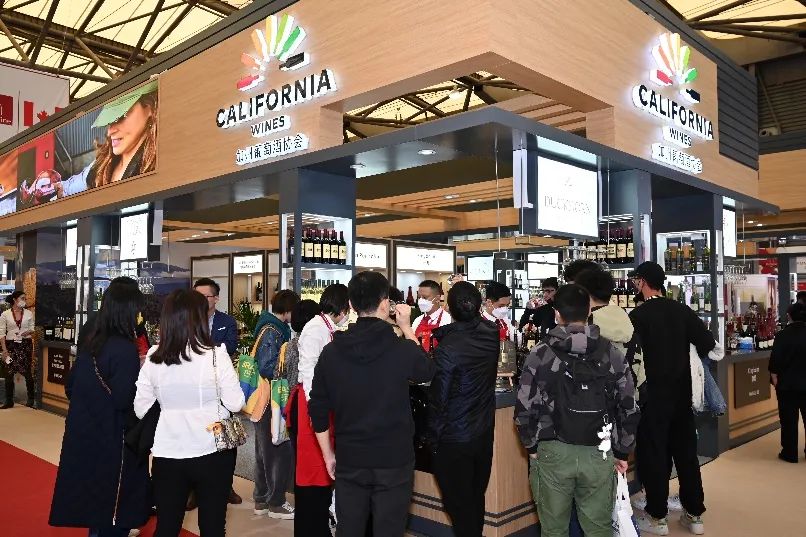 The Canadian National Pavilion, with full support of Agriculture and Agri-Food Canada (AAFC), exhibited at ProWine Shanghai 2021. Its return to ProWine Shanghai, after missing the 2020 edition, indicated that wine companies around the world have great interest in the Chinese market.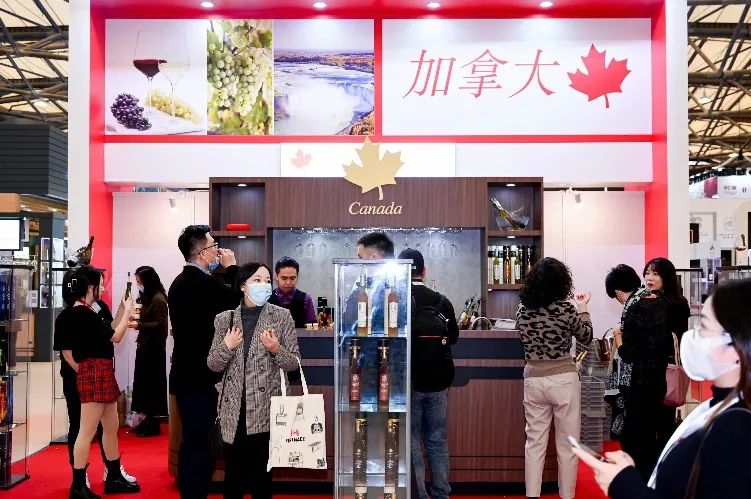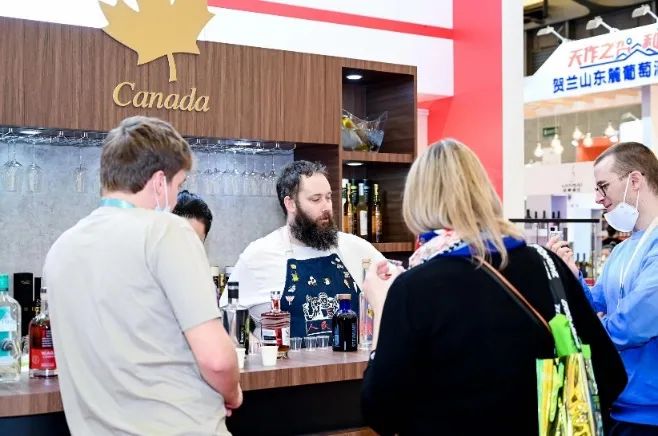 French companies have always been an important part of ProWine. The French Pavilion, organized by Business France, has supported ProWine Shanghai for nine years in a row, ever since ProWine made its debut in Chinese mainland. This year, Business France had a booth area of nearly 500 square meters, indicating its strong confidence in the Chinese market.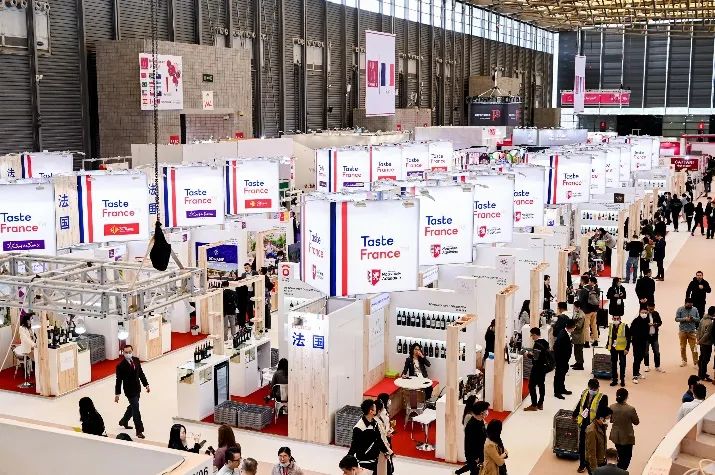 ● Chinese wines are striding forward
In addition to overseas exhibitors, Chinese wines are also making a strong appearance at the fair. Many local wine producers are starting to emerge. Exhibitors including Yinchuan Helan Mountain Eastern Foothills Wine, Up Chinese Wine, COFCO Great Wall and China Wine Union continue to support ProWine Shanghai 2021. The Yinchuan Helan Mountain Eastern Foothills region increased its booth space by 50% with 24 wineries instead of 16 in 2020. Notably, the Penglai Coast wine region made its debut at this year's show. Wu Qiang, director of Yantai Penglai Grape and Wine Industry Development Service Center, said:"ProWine Shanghai brings together the world's top producers, distributors and traders to create a fabulous fair. By participating in this trade fair, Penglai region has a deeper understanding of the world's wine. Penglai region will adhere to the strategic positioning of 'International Vision, Leading in China, Penglai Characteristics' and accelerate the pace of international integration."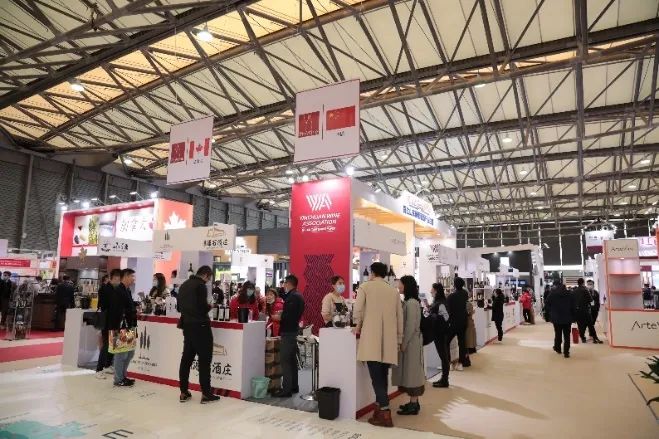 ● Wine education continues to increase with comprehensive coverage

During the three-day event, a series of high-quality master classes took place both at exhibitors' booths and the ProWine Forum, sharing wine appreciation knowledge and industry news. ProWine Shanghai always upholds its original mission, that is to focus on the global market with deep roots in China. This year, the industry forum of ProWine Shanghai was attended by chairman Li Demei, Charles Treutenaere (General Manager of Domaine de Long Dai), Lv Yang (the only Chinese Master Sommelier) and Zhu Lili (Founder of Youdian Haohe, CEO). The forum featured "The Future of Chinese Wine - Voices of Industry Leaders". Among them, Hao Linhai (Chairman of Ningxia Wine Federation), Jean-Guillaume Prats (President and CEO of Domaines Barons de Rothschild Lafite) and Zhang Yanzhi (Owner of Xige Estate) participated in the forum through video communication.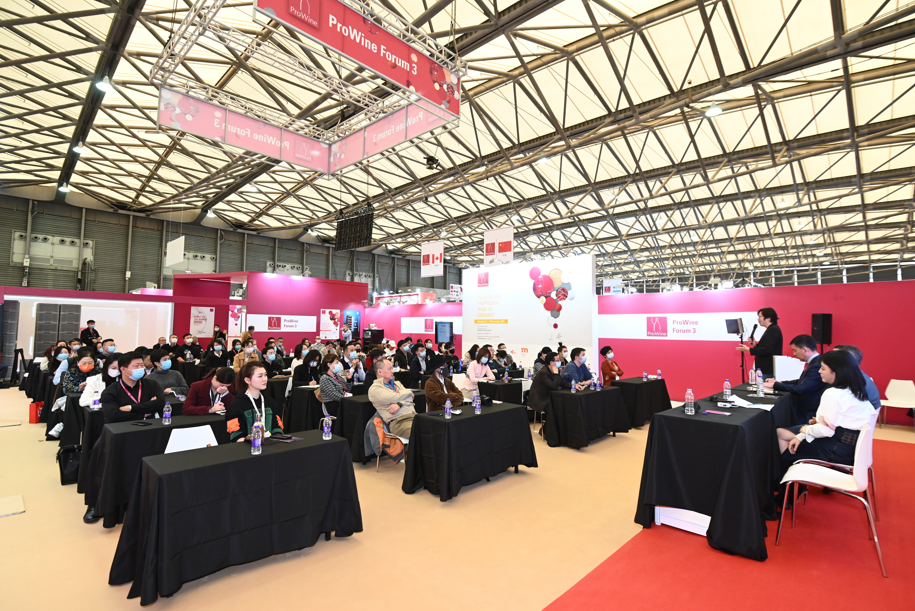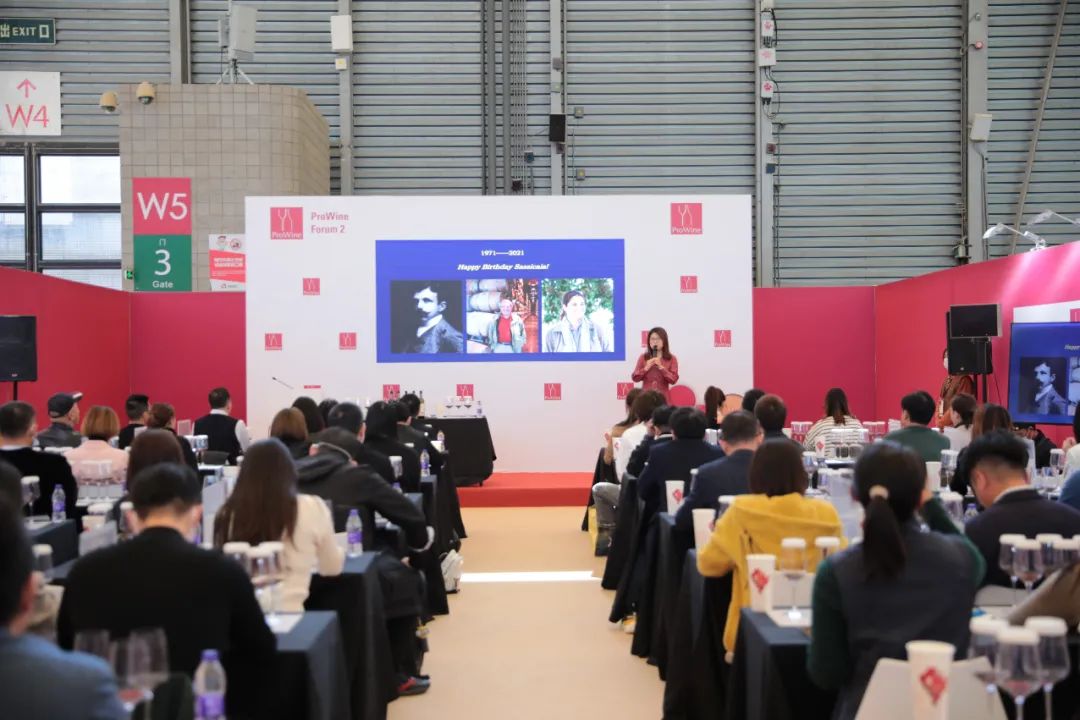 Lv Yang, the only Chinese Master Sommelier and the founder of Grapea & Co., said, " The deep cooperation with ProWine takes place every year, and this year, it takes a step further and enter the main forum, and also participate in the industry forum of ProWine Shanghai. Almost every master class was packed. We wine educators are hopeful and confident about the future of the industry."
In addition to the strong presence of Chinese wine, ProWine Shanghai also presented a number of exciting master classes including Sassicaia Vertical Tasting & Business Partner Program Launch, Barrua Masterclass of Italy, IWSC Award-winning Masterclass, Slovenian Masterclass, Château Angélus Masterclass, MasterClass on Pinot Paradise Germany, as well as Champagne in the "Post-pandemic Era" - Current Development and Trends of Champagne in Chinese Market event.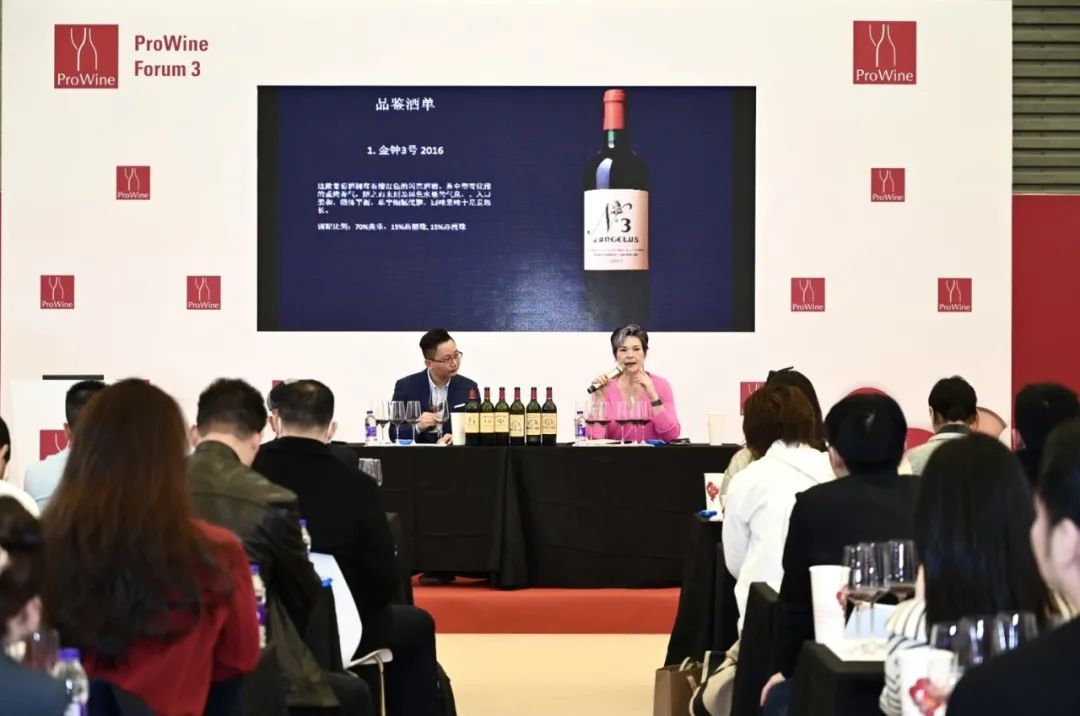 ● The brand-new ProWine Pink Rose Lounge

ProWine Shanghai 2021 is sensitively aware of market trends and offered several special zones including the ProWine Pink Rosé Lounge and Decanter Award-winning Wine Tasting Area. The aim was to create immersive, must-visit spots for visitors to unlock the "value of beauty" with rosé wines, and discover top-quality wines, tasted and rated by leading international wine experts at the Decanter World Wine Awards. Created to enhance visitor experiences and interactions, these special zones also provided exhibitors with a more diverse and varied platform to reach the market in multiple dimensions.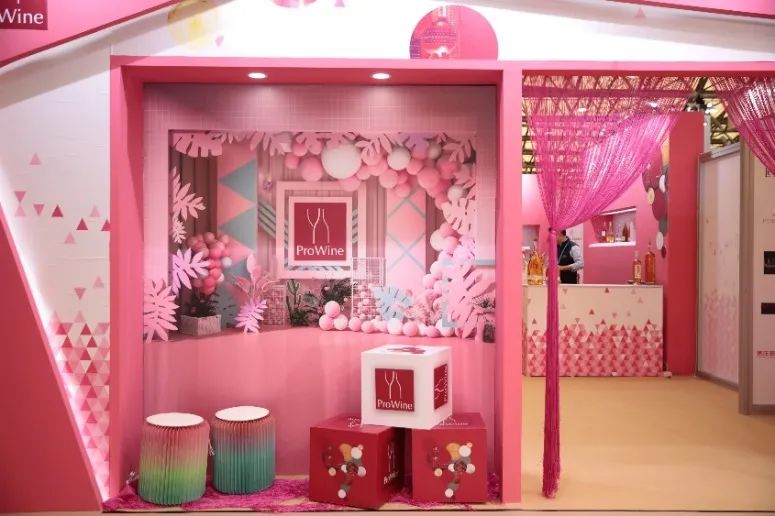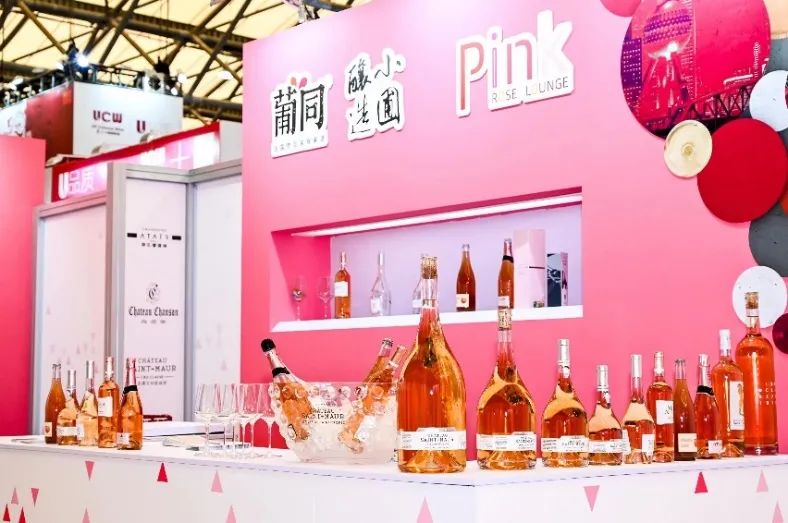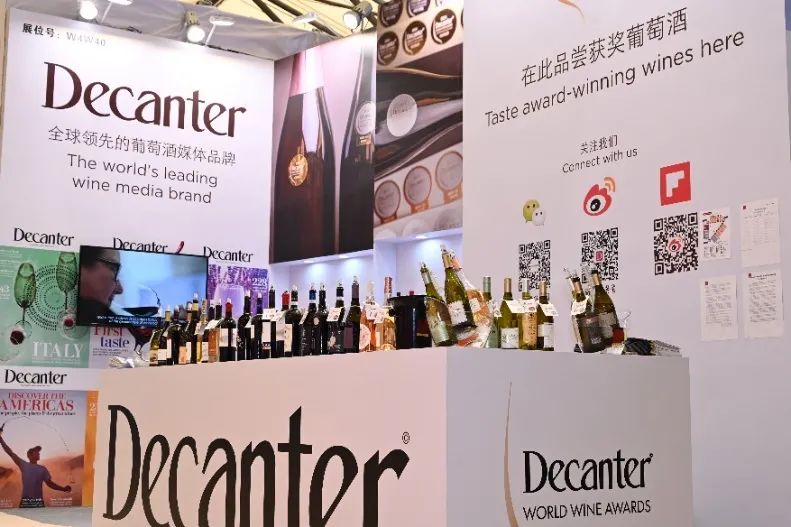 Widening the market in multiple dimensions and sensing industry trends in all aspects
After visiting ProWine for the first time, Zhao Yingjie, Secretary General of Hainan Wine Industry Association, said, "The strict quarantine measures of ProWine Shanghai 2021 reassured every participant. As a leader of the industry association, I was shocked to see the fair for the first time, as if the industry's vitality gathered here, which broadened my horizon and made me full of confidence to the industry."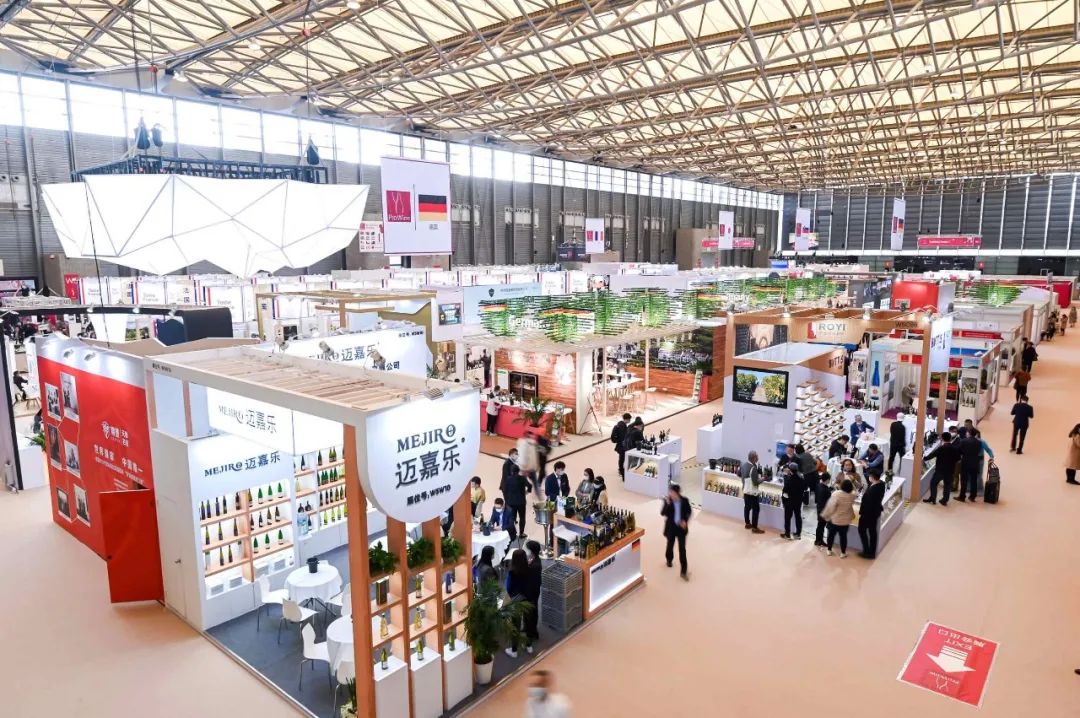 It is worth noting that ProWine multi-dimensional perception of the market, in the catering and hotel industry has also been in-depth. Arneis Wu, wine director of Sheng Yong Xing Group, said in an interview on the second day of ProWine, "Due to the epidemic prevention requirements, ProWine Shanghai 2021 has a slight decrease in the number of visitors, but the quality of visitors is really excellent. The visitors come to the exhibition with a clear trade purpose. As a member of the high-end catering industry, I obviously feel the strong momentum of the development of the wine industry in China, especially the rise of Chinese wine. In the future, the wine list of the high-end catering industry will also quietly change and progress, promoting the diversified development of wine in the catering industry."
ProWine Shanghai 2022 will return to Shanghai New International Expo Center (SNIEC) from November 8 - 10, 2022. As the 10th edition of ProWine Shanghai since its debut in Chinese mainland, it will not only continue its glorious chapter, but will also bring more promotional activities to create a first-class event for the industry. For more information, please visit www.prowine-shanghai.com